Us, the office and why we collaborate.
What we are particularly good at is the collaboration with classic corporate design agencies for whom we carry out interactive and internet-based projects. 
Here are some of the agencies we work with: 
Work work!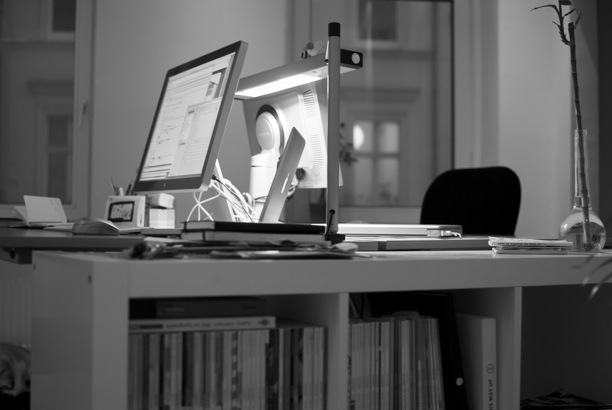 depage is based on the work of:
Frank Hellenkamp Design / Development 
... already started to design computer interfaces at the times of MS-DOS. He started designing before studying with Hesse Design in Düsseldorf and began studying communications design in Wuppertal a year later. Since 2002 he lives and works freelance as an interface designer and developer in Berlin. And when he programs its always about interfaces. He founded the content management system »depage::cms« in 2003. Apart from working freelance for various agencies he also works on a number of independent projects like everydayisexactlythesame.net. 
Sebastian Reinhold Development 
former contributers:
Ben Wallis Development (benedict-wallis.com) 
Lion Vollnhals Development (giantmonkey.de) 
Stefan Simroth Development (stefan.simroth.com) 
mail. info@depagecms.net