article by Frank Hellenkamp
For the same band, that we already had the privilege to do the packaging for, we have now created a video. The video is based entirely on photo material and on the illustrations that were already used for the booklet. The animation was implemented in flash and then exported as a video. 
The starting sequence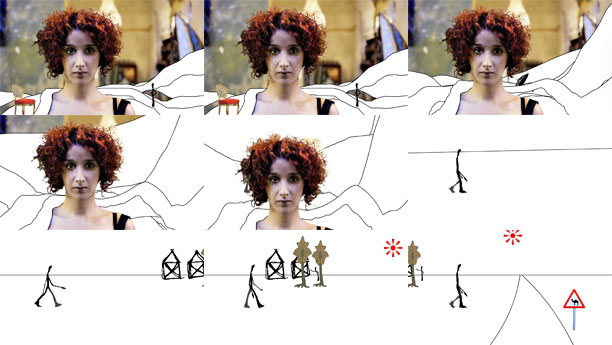 The video starts with a 16:9 variation of the cover photo of the album. Then the illustrated dream elements come to life, a white surface replaces the "real" background and the "protagonist" of the video sets foot in the dreamworld:  
She has some encounters with other characters (a neighbour, a man who is giving a child a good telling-off, a few camels, Oscar's tin drum, the love of her life whom she has to leave behind with a heavy heart, ...). On the way she falls over a few times until she finally learns to fly.